3D Printing Method for Continuous Fiber-reinforced Thermoset Composites
A 3D printing method that allows for the moldless fabrication of continuous fiber composites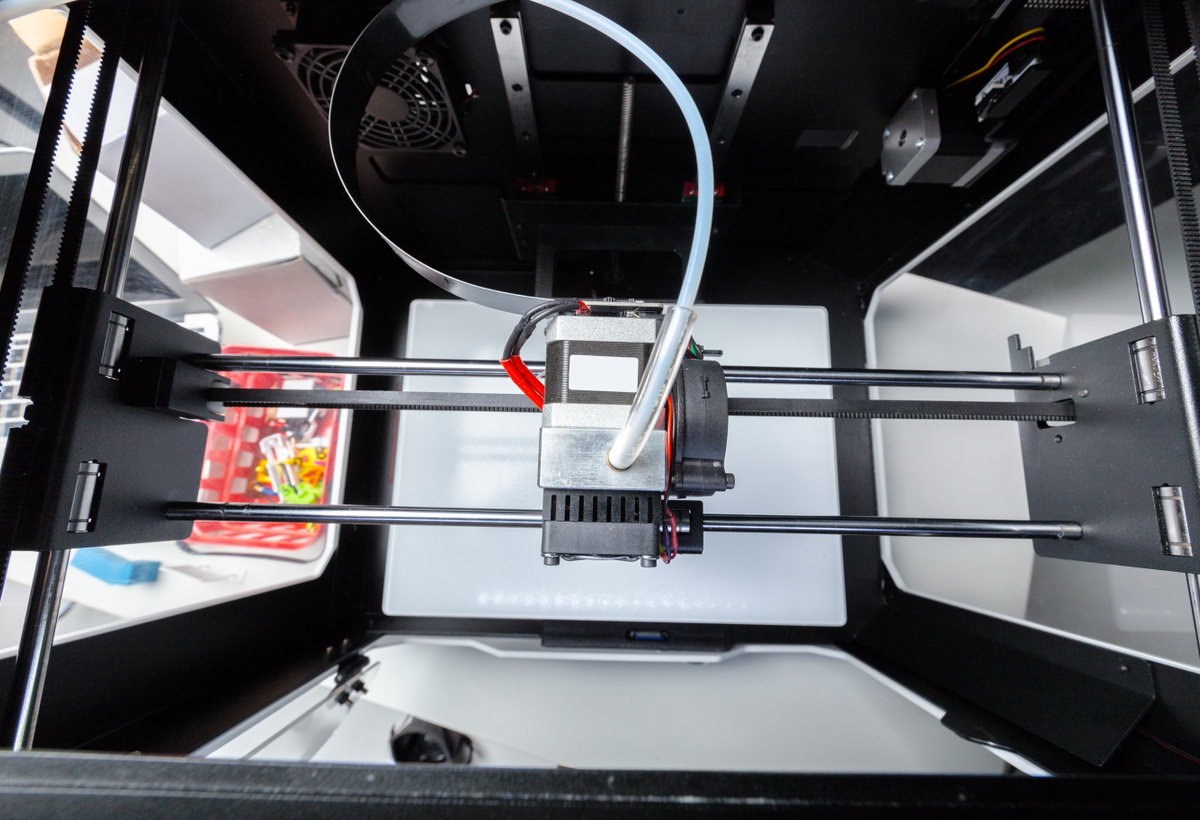 Background
Continuous fiber-reinforced thermoset composites, with their superior combination of stiffness, strength, and lightweight, have been leading contenders in various applications ranging from aerospace to ground transportation. Conventional manufacturing methods, such as the injection molding, filament winding, and pultrusion, use expensive molding tools to shape the resin and fibers. Mass production is required to even out the overhead cost of tooling, labor for assembly, and production. The economic barrier to create complex structures or change the design of composite products is significant. In contrast, 3D printing enables the moldless fabrication of composite parts with no additional cost for geometric complexity. However, current printing methods for continuous fiber-reinforced composites require the composites to quickly solidify during the printing, so current 3D printing technology is limited to thermoplastics or thermosets with fast curing mechanisms.
Technology Overview
Researchers at CU Boulder have designed the first 3D printer head for direct-ink-writing that can overcome the limitations on printable composites. It leverages the shear stress imposed on the fiber to enable the extrusion of composite filaments and is applicable to a wide variety of thermoset resins and commercially-available continuous fibers. The developed printing method can create thermally-curable composite components with covalently bonded interfaces and comparable mechanical strength as directly-molded samples. It also enables the free-standing 3D printing of UV-curable composites. Overall, the developed printing method allows the composite parts to be designed quickly to meet unique specifications, as well as provides new functions in 4D printing, biomedical printing, and the printing of functional devices.
Stage of Development
Technology Readiness Level (TRL): 4.
Benefits
Eables 3D printing of continuous fiber-reinforced composites
Greatly reduced production cost compared to conventional manufacturing
Capable of structures that are not possible with conventional manufacturing
Applications
Aerospace product development
Automotive product development
Rapid prototyping
IP Status
Patent application submitted